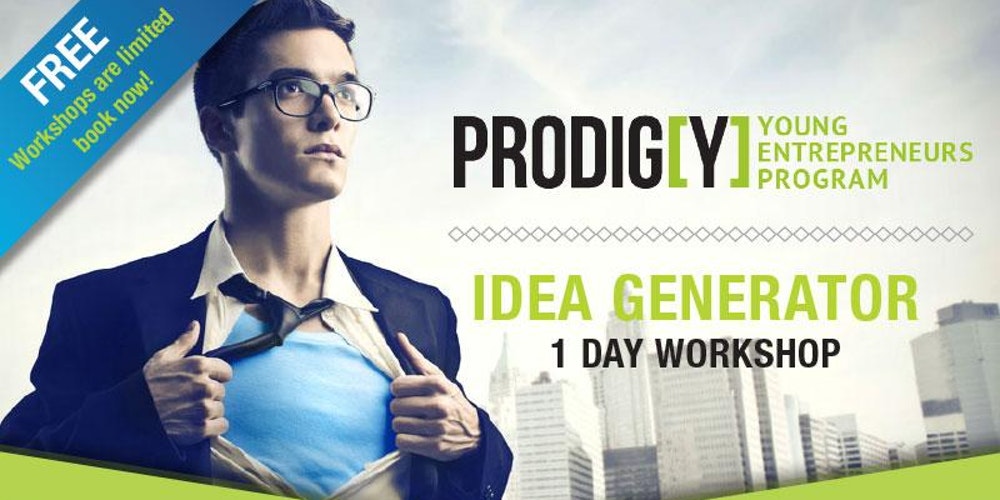 PRODIG[Y] Young Entrepreneurs Program - Idea Generator Workshop
Date of Event:
August 22, 2017
Time of Event:
9:30 am - 3:00 pm AWST
Are you aged between 18-25?
Do you want to be your own Boss, doing work that you enjoy?

Want to start a business but need to clarify your ideas?
Attend this FREE one day workshop! Your business idea might qualify for the 3 Week Accredited PRODIG[Y] Program and meet other like-minded entrepreneurs.Lunch and materials provided.
The aim of the PRODIG[Y] Young Entrepreneurs Program, is to encourage, inspire and nurture entrepreneurial skills and activities for young Australians.
It is designed for those young persons aged between 18 – 25 years of age,who aspire to be small business owners,
and create self-sustaining economic opportunities for themselves and others.
Event Location:
Armadale Library (Armadale Central Shopping Centre)
Shop 64 / 10, Orchard Avenue
Armadale 6112
Perth, WA 6112
Australia