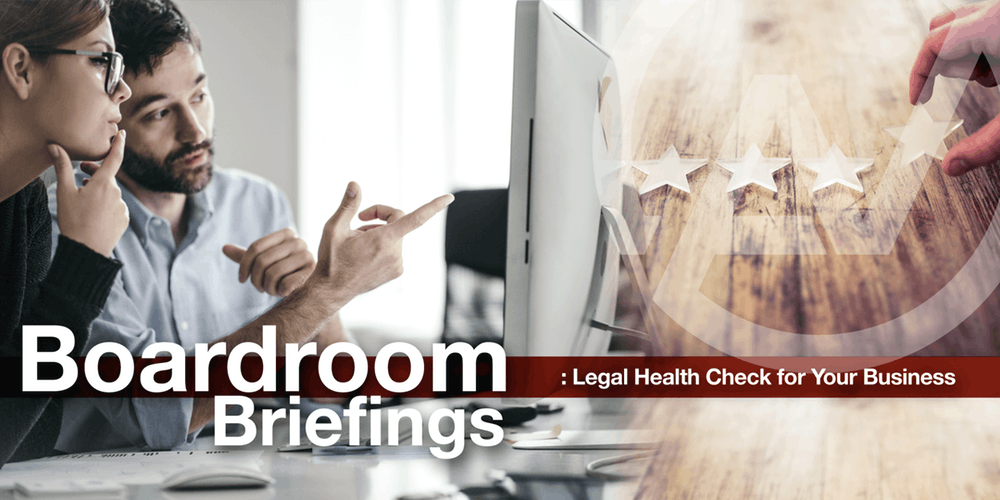 Business Advisory Update & Legal Health Check for your Business
Date of Event:
August 08, 2017
Time of Event:
4:00 pm - 12:00 pm EDT
Our next boardroom briefing will be a late afternoon event. Please join us for an hour's presentation followed by drinks and nibbles - we would love to see you there!
Sheena Joshi, Janelle Boutros, Michael Smith and Mark Thompson lawyers from the Atkinson Vinden commercial team will provide a business advisory update and a legal health check for your business and will present over the hour on the following topics:
Structuring it right:
What structure is best for you?
Sole Trader/Partnerships;

Trusts; and

Corporations (including the value of a separate holding company).
Do you have appropriate agreements in place to protect each party, both now and going forward, including?
Forced sale events;

Pre-emptive rights and drag/tag along provisions;

Dispute resolution;

Exit strategies.
Running it right:
Do you have contracts with your key suppliers/customers and do they properly protect your interests, including?
Dispute resolution;

Warranties (including the Australian Consumer Law);

Intellectual Property.
Are you compliant with current legislation, taking into account recent changes such as?
The Privacy Act;

Small Business Unfair Contract legislation;

Retail Leases Act.
This briefing will be held in the boardroom of Atkinson Vinden Lawyers, Level 9, 10 Help Street, Chatswood. If you have further questions, please email our Marketing Manager, Janice Martin. As spaces are limited and for catering purposes, please RSVP by Thursday 3 August 2017.
We look forward to welcoming you!
Atkinson Vinden Lawyers
Event Location:
Atkinson Vinden
Level 9
10 Help Street
Chatswood, NSW 2067
Australia