DUBAI CHAMBER AND GOOGLE CONCLUDE SUCCESSFUL PILOT TO GET DUBAI BUSINESSES ONLINE
---
Posted: Jan 31, 2018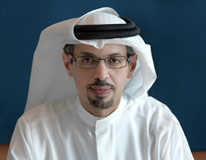 Dubai, UAE: The Dubai Chamber of Commerce and Industry has announced that it has recently concluded a pilot programme in cooperation with Google which proved to be successful in boosting Chamber members' online presence and reach.
The programme exceeded its targets as 2,266 Chamber member companies were verified on Google My Business, a digital tool that enables businesses to manage their online presence across the search engine.
As part of the pilot, the two entities conducted a focus group and a number of surveys which provided valuable insights on members' experiences in building their online exposure. The research revealed that 86% of purchasing decisions in the UAE are made online, emphasising the importance of using online channels to grow and acquire new customers.
Following the pilot's success, Dubai Chamber and Google will officially launch the "Get Dubai Businesses Online" programme on February 5th, 2018, which will set new targets to increase the online exposure of Dubai's business community.
For his part, H.E. Hamad Buamim, President and CEO of Dubai Chamber said: "We are very pleased with the results of the successful pilot programme, and look forward to working with Google on this programme to encourage companies in Dubai to adopt smarter business practices and maximise their online potential."
H.E. Buamim noted that the long-term partnership with Google falls in line with Dubai Chamber's strategic objectives of improving the business ecosystem in Dubai and supporting the development and expansion of businesses in the emirate.